A Light for Your Way
The Scriptures are replete with occasions when God spoke with those who took time to wait on Him. He is the speaking God who desires to speak with you. We do not expect to hear His voice in burning bushes or by a thunderous voice from heaven. However, we can meet with Him in His Word.

We live in a pressurized world where the things that matter most are too frequently pushed aside, especially time with God. We all need to clear the debris that clutters up our lives and make more time for Him, time to meditate on His Word.

So much positive feedback followed the publication of the first volume, A Word for Your Way, that Victor Maxwell decided to write another daily devotional. Like the first, these daily readings alternate between meditations on God's Word and reflections from God's work; what God says to our hearts, and how He works in our lives.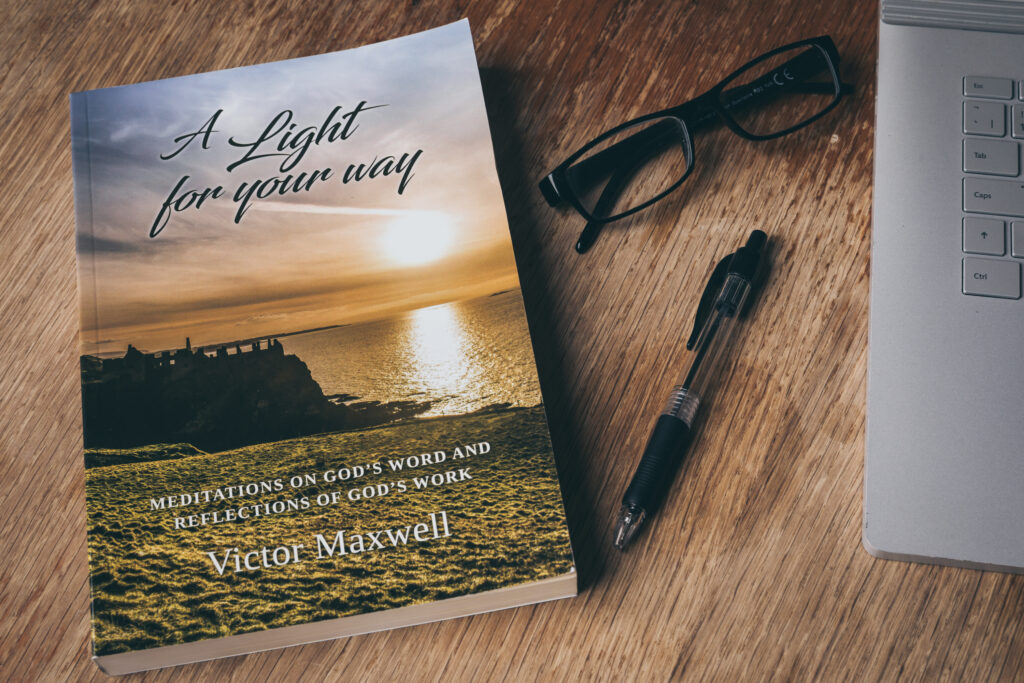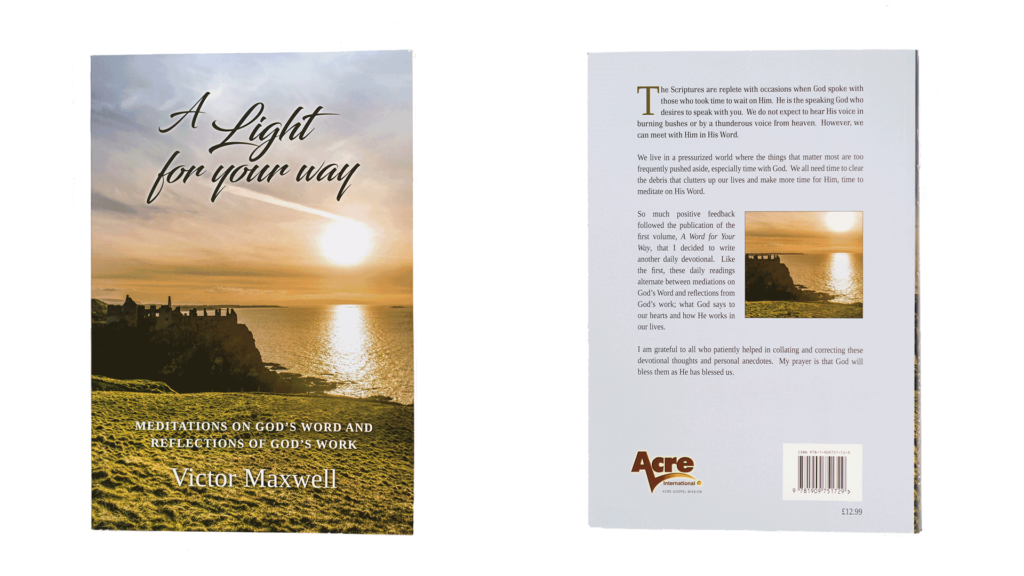 Price £12
To get your hands on a copy of this book please contact Keith Lindsay
Phone: +447710506939
Email: [email protected]